Blues & Bubbles Elopement | Maddy & Chris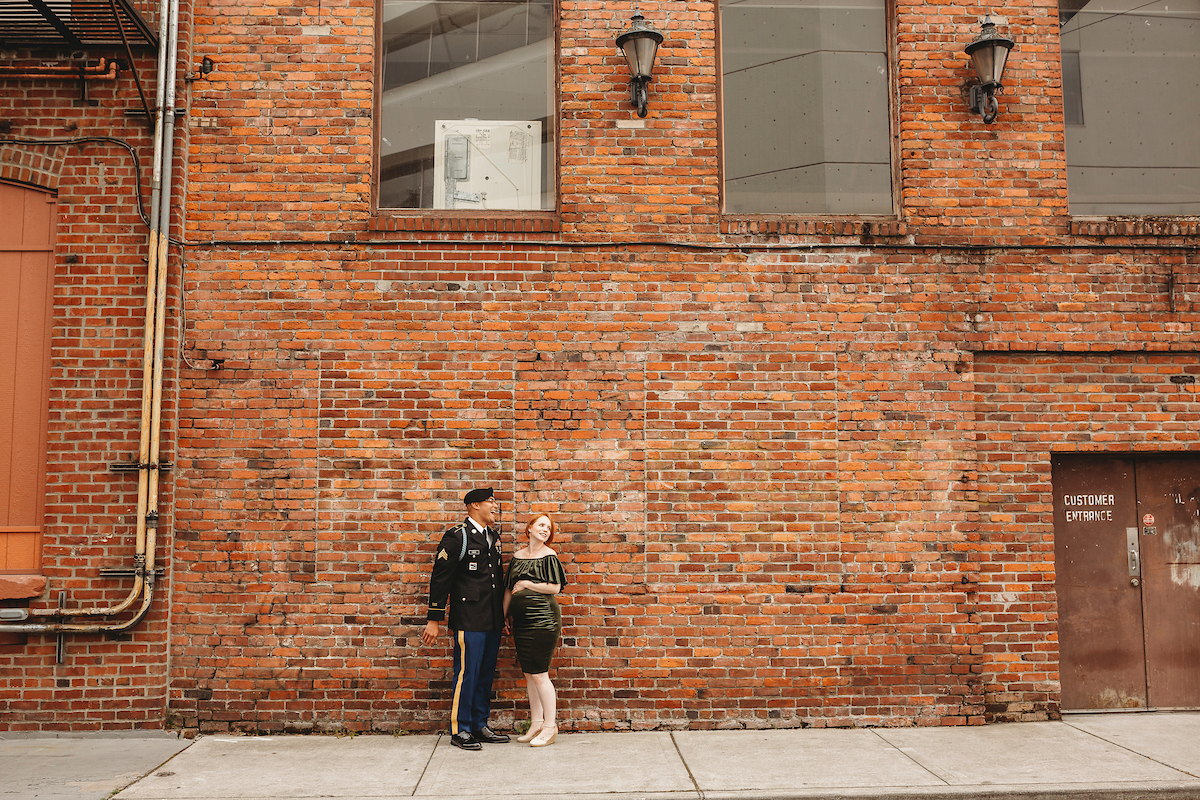 Maddy & Chris tied the knot earlier this month. She wore a beautiful olive green dress that complimented her hair perfectly and he wore his very handsome Army Service Uniform. They arrived with a handful of joyful guests and a small-but-mighty whale bubble machine. They said to me, "I hope it's okay that we brought a bubble machine" and my response was "Oh, hell yeah!" They set it up outside the chapel so that all their photos in front of the chapel would have a touch of fun and whimsy. These two were so sweet and loving and we just wish them so much happiness in their soon-to-be little family!
About Rochelle
Hello! I'm Rochelle and I am the owner and founder of Elope 253, a small wedding chapel located in the heart of Tacoma, Washington. I have been planning "weddings" since I was in the 1st grade during recess on the playground. Today, I can hardly believe that I get to do this for a living. I am overjoyed to be helping couples get married in a fun, simple and low stress way. Cheers!